West Virginia University won the top spot in this year's Princeton Review annual list of the top 20 party schools. WVU is celebrating the 7th time in the last 15 years that the school's been voted into the top 20.

Student Ashley "Smash" Jenkins explains the reasons why, "Whatever you want is here. Every scene, it's all here, every night. Who are you with?"


When I told her I was with PLN she seemed impressed, but I could tell she hadn't seen me on TV yet. I gave her my personal Myspace. I'm sure she'll check it out. It's all about being in the right place at the right time.


Putting this year's contest into perspective one celebratory student who goes by the name of "Gornt" stated, "This is huuuuuuuge! We haven't been number one since 1997!" Last year WVU took bronze as the University of Austin, TX won the gold. Austin University student Darrin "Force" Bittner mourned loudly, "I can't believe we lost to those pussies!" He then broke down into tears, "We did so much last year. So much."


Of course the incoming WVU Dean had to put up a professional front stating, "I'm sure the students have important issues on their minds like the excellent year they have ahead of them and their futures in the gl--," The new Dean was interrupted as a flaming brick crashed through his office window. After stomping out the quickly spreading flames his veneer broke a bit. "Jesus! Have you had a chance to talk to last year's Dean? Yeah, cause he can't talk anymore. These kids took the piss completely out of him. What happened to that man, his family, daughters...pets...stock portfolio. The students left nothing of that man."


When I asked for further proof of lower standards for student behavior the Dean produced a picture: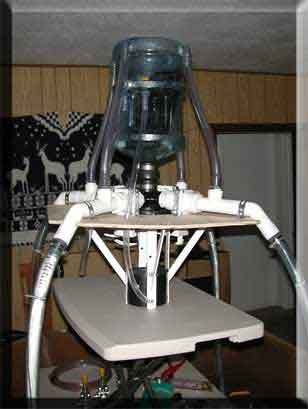 "It's what young people call a beer bong. The problem is that this was built by our top engineering student. It was his thesis. If this is the future of America, I'm moving to Iraq."

I had to leave the Dean's office. He was starting to bum me out, and besides I had a meeting with "Smash" in order to further discuss some school stuff. She led me into her dorm room which was decorated by what seemed like the thousands of Mardi Gras beads she's accumulated during her first 3 months of attendance at WVU.


"I go to class when I feel like it cause it's totally chill here. Most of the god damn teachers are so f**king wasted off their asses anyways, you know like...(breaks into laughter) (snorts) I can't believe I just did that! (snorts again) Holy shit!"


She went on to share some of the copyrighted WVU party practices which helped win them the gold this year including:


- Rohypnol Parties: Wild parties in which admission is granted only after each person has ingested at least 2 doses of the popular recreational drug.


- Mascot Sexual Humiliation: In which a rival mascot is kidnapped, photographed and videotaped in several sexually compromising situations. A MySpace is then created to showcase the images and videos.


- Condom Swapping: No student seems willing to answer questions about this one, offering only the advice that I should, "Try it, for serious."


I was able to catch up with the only member of the Campus Christian Club in order to get his take on the WVU experience. He was glad to talk to someone. "The only reason you're talking to me now is cause I registered for that club on the first day of school. Right when I did that I was hooded and driven to this house. I've been chained to this refrigerator for 32 days. I'm relieved someone found me."
PLN refused to release the student, not wanting to interfere with centuries-old fraternal practices. He was found 2 days later buried in the Dean's back yard. The Dean couldn't help but complain about it, "The pranks at this school have gone from ludicrous to capitally criminal. I demand a stop to this barbarism!"


Back at the dorm Smash took a hit off her mardi gras bead covered bong and exhaled while saying, "Whatevers. The Dean's got a bug way up his ass. That Jesus dude was asking for it. I hear they don't even snort coke."

The records are published in the 2008 edition of "The Best 366 Colleges" based on a wide ranging survey taken during the 2006-2007 school year.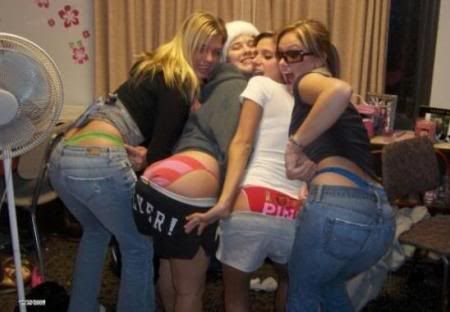 Special thanks to Smash.