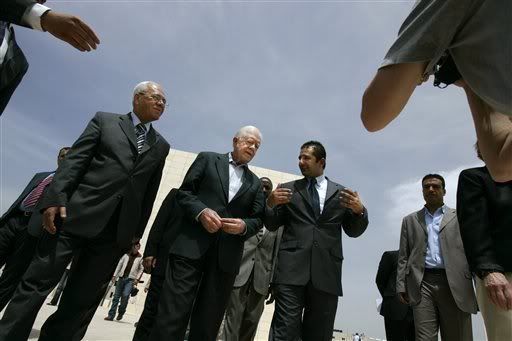 Former insurgent U.S. President Jimmy Carter may have brokered the first Israeli-Arab peace deal, but since there have been more Israeli-Arab peace deals than Friday the 13th movies, Carter may not be helping the volatile Middle East situation with his continued occupation of their countries.

During his mid-East tour Carter met with Hamas leader Kaled Mashaal prompting several top Israeli officials to snub Carter during his most recent visit. Not only are the Israeli leaders snubbing Carter, but they are instead deciding to hold a light-summit with the cast of "Saved By The Bell: Israel" in lieu of meeting the globetrotting ex-President.

The only high-level Israeli official to meet with Carter was Israel's ceremonial head of state Shimon Perez, who claims he only meet with Carter because, "I must have been given the wrong address. Someone is, for certain, is playing a joke on me."

While in Israel, Carter will visit Sderot the town most frequently hit by Gaza rocket attacks in order to assess the damage and report back to Hamas on the progress.
Checking the goods.
In his own defense Carter said, "I think it's important that at least someone meet with the Hamas leaders...If Israel is ever going to find peace...Hamas will have to be involved in the process."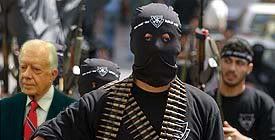 With friends.