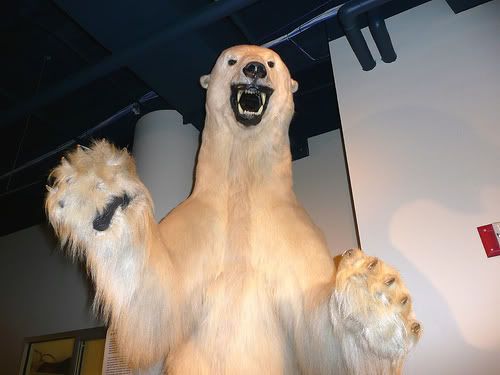 The US government Wednesday listed polar bears as an endangered species, warning that melting of Arctic sea ice was threatening their habit putting an end to the polar bear's centuries-old, fearful reign of terror in ice covered lands.
Signs such as the one above have been placed around the few remaining polar bear strongholds, warning people to stay away from the dangerous man eaters until they have died off completely. Experts expect the polar bear threat to be completely wiped off the planet within the next 45 years.

It was a human baby.