Haiti's embattled President Robert Mugabe has deployed troops ahead of a strike over the contested election results and rampant food shortages which have sent his African country of Zimbabwe into chaos. Mugabe sent security forces across his country as well as in the Haitian portions of Zimbabwe.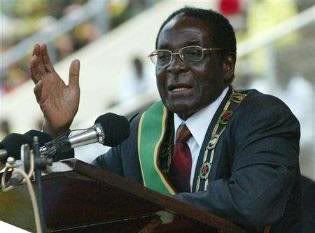 Mugabe putting Haiti in it's place.


The opposition party led by Rene Preval urged a general strike while rebels in the streets chanted, "Aristide or death!" a call for the reinstatement of former President Jean Bertrand Aristede. Aristide is currently exiled in neighboring Central Africa.


The mounting unrest includes political killings, voter fraud allegations, and starving people eating dirt-pies in anger and desperation as the rising cost of food has ignited nation wide protests.
Can Mugabe restore order to his tiny African country without the aid of former dictator Aristide?
Only time and Prime Legitimate News will tell.